Edgewater: Peaceful apartments near the action
Feb 18 2019 New releases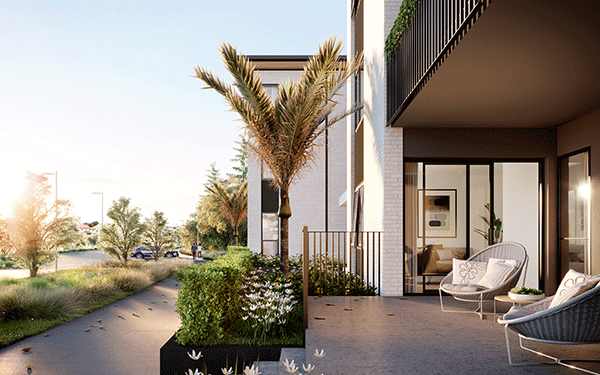 Classic Group's new waterside development is underway with the first of its two low rise apartment buildings, the Edgewater Promenade, set for completion in 2020. Nestled in a leafy setting alongside the coastal walkway, Edgewater is in a prime location near the ferry terminal and Catalina Bay. Matthew Lagerberg, Classic Group Director, says the apartments will appeal to people of all ages who are  looking for inner city convenience with designated parking, but don't want the inner-city price tag.
"Edgewater is set amongst a really exceptional part of Hobsonville Point," says Lagerberg. "You get a reminder of the suburb's history while walking around and you're never far from the water and the bush. It's really beautiful."
The building sits within established gardens and beside the historical 1930s Mill House and gardens. The surrounding landscaping has been carefully designed to reflect both the rugged natural character of the coastal edge whilst retaining the heritage of the area.
The development's resident car park will feature deciduous Gingko trees, selected for their bright yellow foliage in autumn which will enable a playful interchange with the apartment's distinctive colour.
Well-designed paths link the building to the 5km coastal walkway that winds its way around the peninsula, taking in a coastal boardwalk, native bush, and the farmers market and restaurants of Catalina Bay.
Prices start from $599,000. For a full price list and floor plans, click here, or visit the Classic Builders website.