Retiring at Hobsonville Point
May 27 2013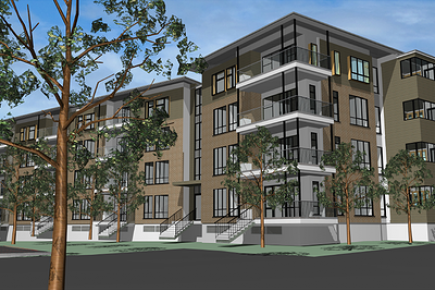 Kiwi retirement village operator Manor Group Investments will be developing a $75 million retirement village at Hobsonville Point with homes likely to be on the market by the end of the year.
The Manor Group has contracted Classic Builders, one of New Zealand's leading builders and one of five builders already working at Hobsonville Point to develop the new retirement village.
The village will comprise of 90 apartments and 54 villas as well as comprehensive community facilities, including a dining and function room, a heated indoor pool, a theatre, a bowling green and extensive gardens and grounds
Work is due to start in August, 2013, with the expectation that the first units will be onto the market in late 2013 for occupation in early 2014.
For more information, check out the website here
HOMES
FROM $969,000
Standalone three bedroom, two bathroom family home close to reserve and schools.
READ ON
APARTMENTS
FROM $635,000
Bernoulli Gardens by Ockham Residential. Two to three bedroom apartments set in a lush garden environment unique to Hobsonville Point.
READ ON
TERRACES
FROM $869,000
Terraced living at its best. Three bedrooms, two bathrooms, open plan living. Innovative architecture and design.
READ ON