New Apartments Just Released
Sep 16 2016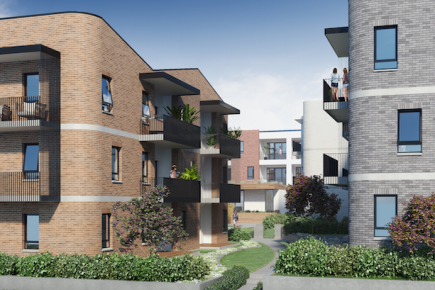 A Smart Move
Apartment living is on trend worldwide as people opt for more compact homes, pare back their belongings and prioritise experiences over "things". Shedding the cost and time burden associated with home and garden maintenance leaves your weekends (and spare cash) free for doing the things that matter to you most.
Come and explore Hobsonville Point this weekend, grab a coffee at the Farmers Market on the waterfront and visit the show homes:
Ockham Residential
Show home: 30 Wallingford Way, Hobsonville Point
www.ockham.co.nz/bernoulli-gardens
Maria Salmon on 027 274 0573 or
Yona Smith on 027 878 6508
Joss Lewis on 021 245 5155
Classic Builders
Show home: 11 Liquidambar Drive, Hobsonville Point
Lorraine Oates on 021 906 484 or
Sue Hetherington on 021 837602
HOMES
FROM $969,000
Standalone three bedroom, two bathroom family home close to reserve and schools.
READ ON
APARTMENTS
FROM $635,000
Bernoulli Gardens by Ockham Residential. Two to three bedroom apartments set in a lush garden environment unique to Hobsonville Point.
READ ON
TERRACES
FROM $869,000
Terraced living at its best. Three bedrooms, two bathrooms, open plan living. Innovative architecture and design.
READ ON