Classic Builders release stage 2 of Catalina precinct
Dec 19 2015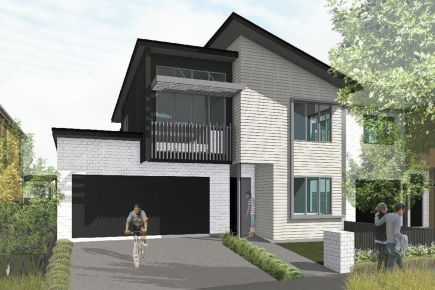 Classic Builders have just released 19 house and land packages in the Catalina 14 and 15 subdivision, which are now available to purchase at Hobsonville Point.
These architecturally designed homes range from three-bedroom, one level homes priced from $839,000, to four-bedroom with side-by-side garage, priced up to $1,295,000.
The Catalina 14 and 15 house and land packages are located close to the Primary School, Early Childhood learning centre and the wonderful wilderness area of Bomb Point Park. The homes are quality-built, come fitted with superior fittings and also carry a 10-year building guarantee and Classic Care service package.
Hobsonville Point now has a new medical centre, which has just opened in the Brickworks apartment building on the main street and a dentist is opening soon. A pizza and burger bar plus café have also recently opened.
Visit the Classic Builders show home today to view house plans and discuss which home suits you the best. The show home is open 7 days, from 10am-4pm, and is located on Liquidambar Drive, Hobsonville Point.
HOMES
FROM $969,000
Standalone three bedroom, two bathroom family home close to reserve and schools.
READ ON
APARTMENTS
FROM $635,000
Bernoulli Gardens by Ockham Residential. Two to three bedroom apartments set in a lush garden environment unique to Hobsonville Point.
READ ON
TERRACES
FROM $869,000
Terraced living at its best. Three bedrooms, two bathrooms, open plan living. Innovative architecture and design.
READ ON