Mill House Tour - Heritage Homes at Hobsonville Point
Sep 10 2014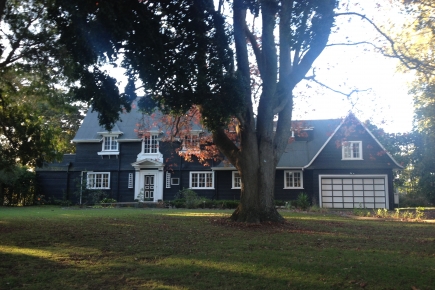 Mill House, originally known as 'Windover', was built in the early 1930's by prominent Auckland Architect George Tole for Doug and Audrey Mill. Doug Mill set up a flying business at Hobsonville in 1927, establishing Mill's Aerial Survey and Transport Co. Mill operated his business from a hangar at Hobsonville until 1937 when the house and grounds were sold to Defence.
Take a walk through this heritage home with Lloyd Macomber of Salmond Reed Architects to hear about plans for its restoration, and the plans for other heritage homes at Hobsonville Point.
Bookings essential. Tel. Kathleen Waldock at the Hobsonville Land Company on 09 261 5280, or email kathleen.waldock@hlc.co.nz
Friday 10 Oct, 2pm - 4 pm. Meet at the Sunderland Lounge Car park, 5 Marine Parade, Hobsonville Point.
HOMES
FROM $969,000
Standalone three bedroom, two bathroom family home close to reserve and schools.
READ ON
APARTMENTS
FROM $635,000
Bernoulli Gardens by Ockham Residential. Two to three bedroom apartments set in a lush garden environment unique to Hobsonville Point.
READ ON
TERRACES
FROM $869,000
Terraced living at its best. Three bedrooms, two bathrooms, open plan living. Innovative architecture and design.
READ ON