Keeping the kids entertained
Aug 11 2017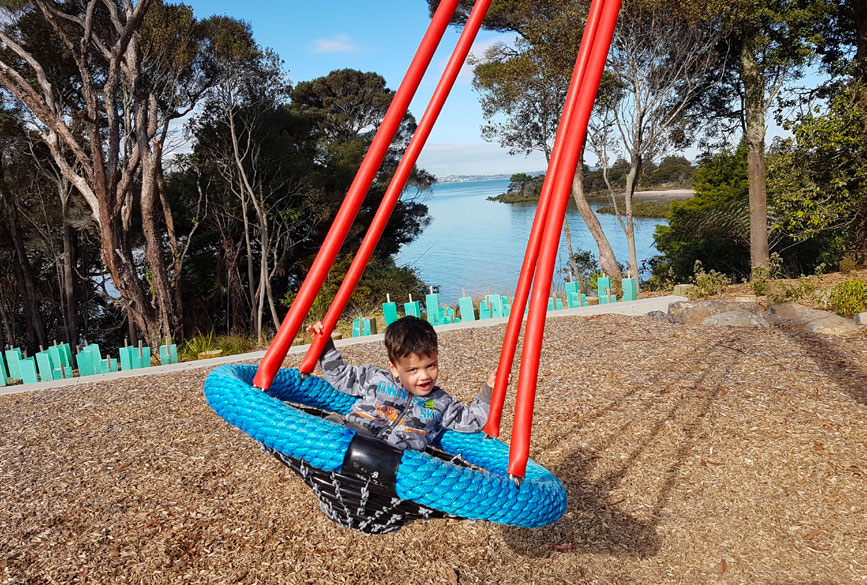 Parents have plenty of options to keep the kids busy at Hobsonville Point with the recent opening of the new Harrier Point Park.

The latest addition to the play and recreation spaces on offer at The Point is located on the corner of Launch and Boundary Roads, with water views providing a stunning backdrop to the outdoor space.

Nestled above the Estuarine sculpture, the park has something to appeal to young and old - a large lawn, seating, barbeque facilities, a flying fox and a web swing. Shrieks of delight could be heard as children explored the new equipment during the park's first open weekend late last month.

Harrier Point Park provides yet another fun experience for families at Hobsonville Point, following the opening of the Catalina Water Play Park earlier this year. The water play park is located on the corner of Onekiritea and Tuatua Roads in the Catalina Precinct and also includes barbeque facilities.
HOMES
FROM $969,000
Standalone three bedroom, two bathroom family home close to reserve and schools.
READ ON
APARTMENTS
FROM $635,000
Bernoulli Gardens by Ockham Residential. Two to three bedroom apartments set in a lush garden environment unique to Hobsonville Point.
READ ON
TERRACES
FROM $869,000
Terraced living at its best. Three bedrooms, two bathrooms, open plan living. Innovative architecture and design.
READ ON