Want to do your part for our planet? Start by choosing a greener place to call home. Not only is it one of the most important changes you can make to protect the environment, it also has a big impact on your health, wealth and happiness. Read on to find out how to live a greener life at Hobsonville Point.
Small changes, big difference
All roads lead to home
Some of the most powerful things you can do to help our planet start at home. Every Hobsonville Point home exceeds the building code in terms of energy and water use, and is oriented to make the most of the sun. As a result, residents enjoy warmer, healthier homes, and use 25% less electricity and 32% less water than the Auckland average. That adds up to average savings of $550 per year: better for the planet and your wallet.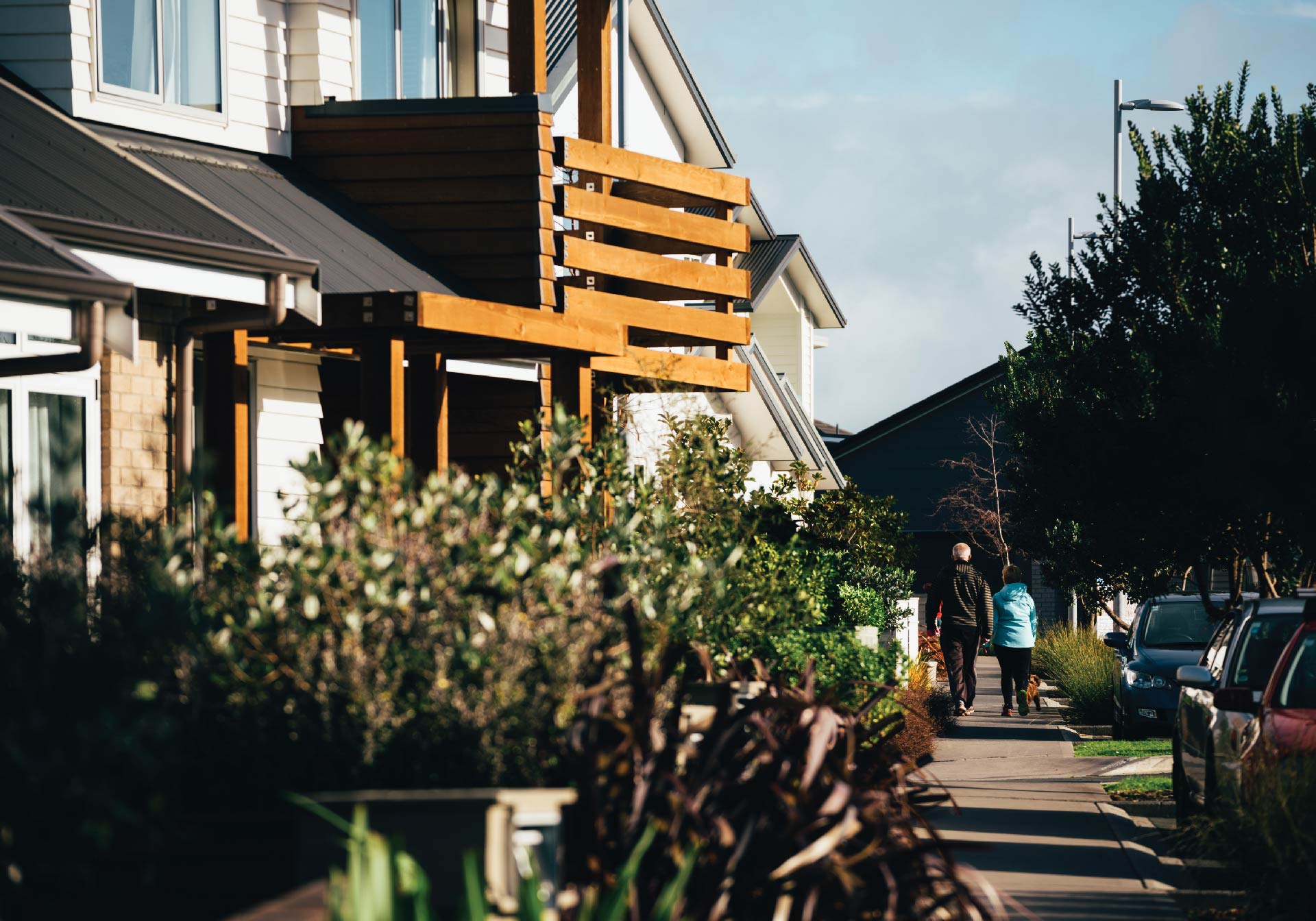 Drive less, walk more
Hobsonville Point has been carefully designed to help you leave the car at home (or ditch it altogether). Many residents who previously relied on two cars say they're now able to manage nicely with one, greatly reducing their carbon footprint - and saving thousands of dollars to boot. It's easy to get around here: all homes are within 800m of a bus stop, there's a seven day-a-week ferry service to the CBD, and the 5km coastal walkway loop allows residents to walk or bike 'off road' between their homes and schools, parks, shops, restaurants and the ferry landing.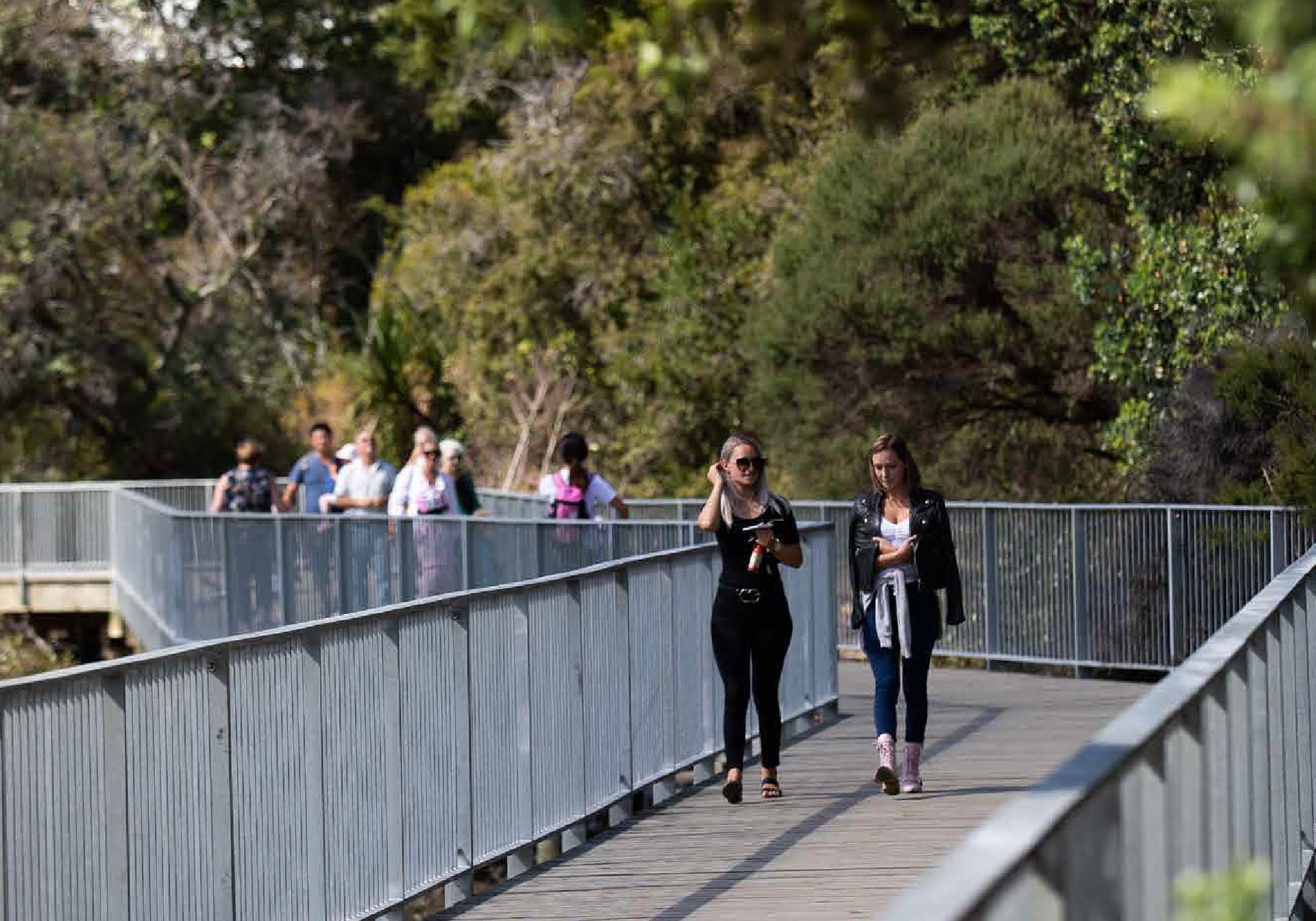 Eat sustainably
Hobsonville Point residents are lucky to have the popular Catalina Bay Farmers Market on their doorstep. Organic fruit and vegetables, sustainably caught fish, and artisan foods are all on the menu, five days a week. It's not just your taste buds and health that benefit; the planet does, too. Buying fresh produce from small local suppliers means fewer food miles, more environmentally-friendly farming practices, and less packaging.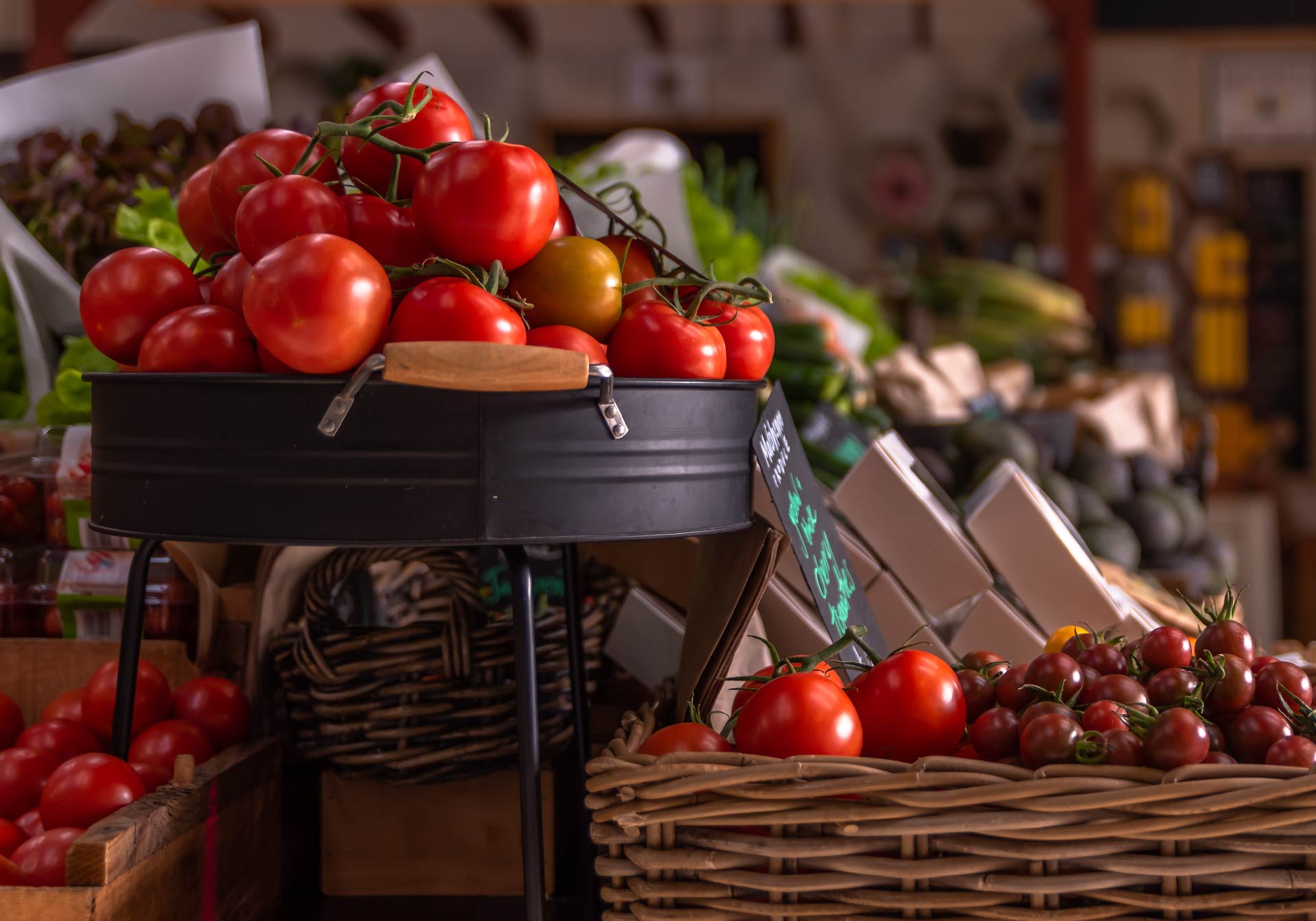 Vote with your dollar
A move to Hobsonville Point is a vote for the environment. Sustainability is central to everything we do here. To name just a few examples: ten thousand native plants have been grown from local seeds to establish native habitat areas, stormwater is treated in natural wetlands before reaching the harbour, and 85% of construction waste is recycled. We're demonstrating that medium density neighbourhoods and sustainability aren't mutually exclusive, and other developers are taking note. As more Aucklanders choose to live in green suburbs, more developers will prioritise sustainability. It's a beautiful cycle.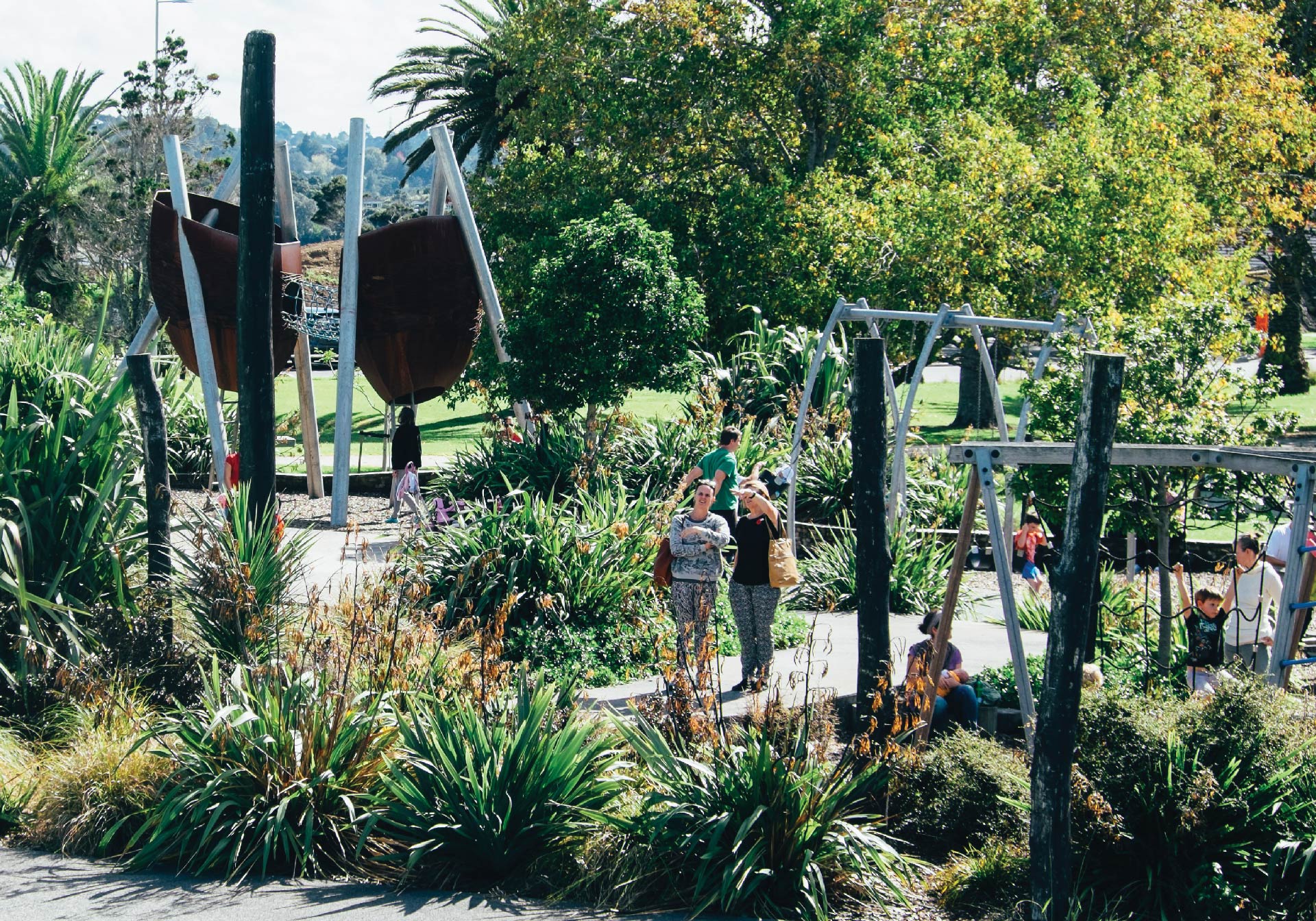 Visit the Information Centre
The best way to get a feel for Hobsonville Point is to start at the Information Centre at 1 Hasting Street (behind Catalina Café). Claire (pictured) or one of the other friendly staff members can give you an overview of the neighbourhood highlights, answer any questions you might have about buying at Hobsonville Point, and help you get oriented. Pick up an Explore map while you're there, which will show you how to get to the coastal walkway, parks, art trail, and waterfront restaurants and brewery at Catalina Bay. Get in touch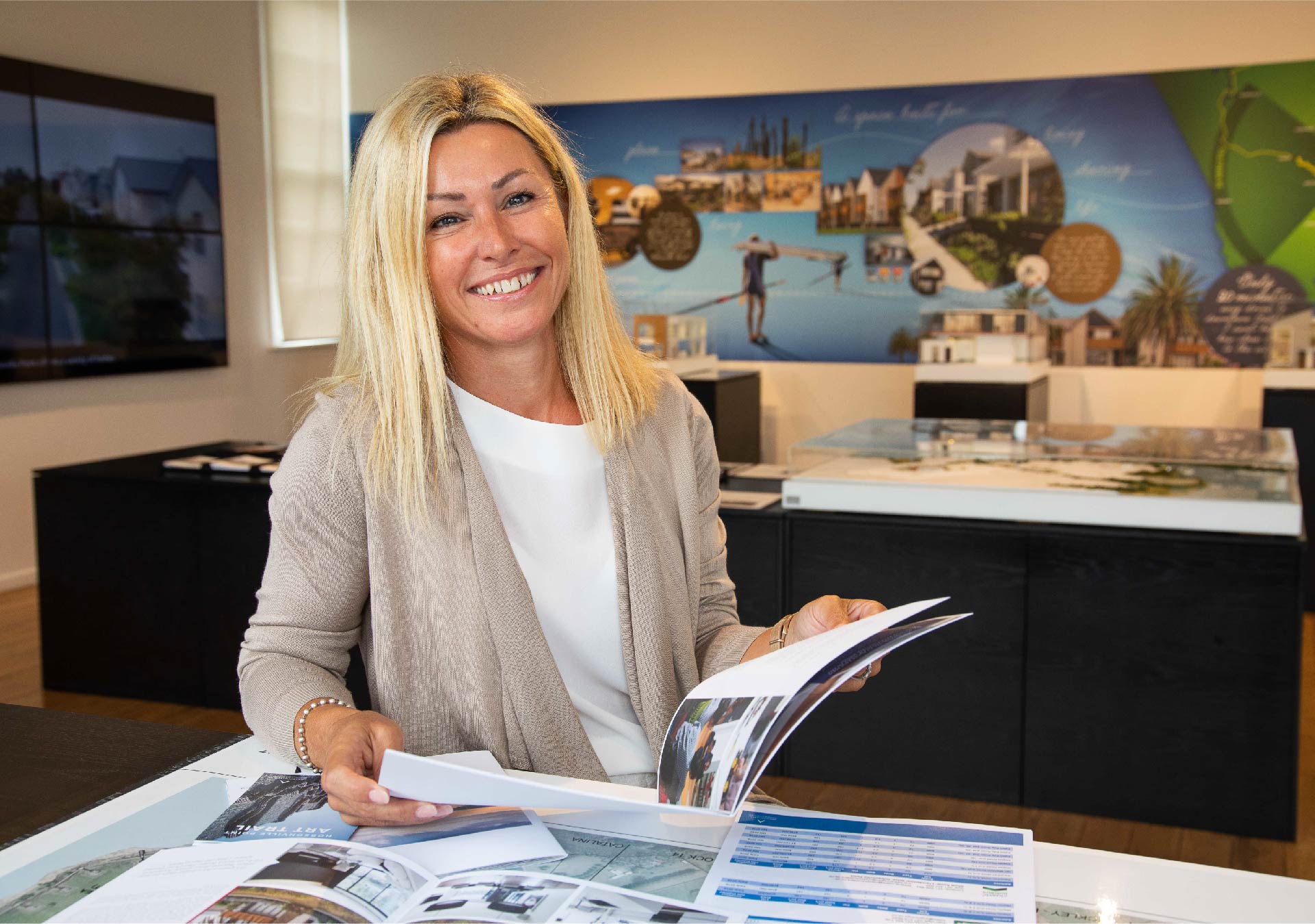 Residents use25%
Less power than the Auckland average
67%
of children walk or bike to school
10,000
native plants are grown from local seed
Over half of residents take public transport, walk or cycle to work
Residents use32%
Less water than the Auckland average
93%
of residents say Hobsonville Point is a great place to live